ACHE Workforce Session
November 15, 2022 @ 12:30 pm

-

3:00 pm
Troy University – ACHE Workforce Session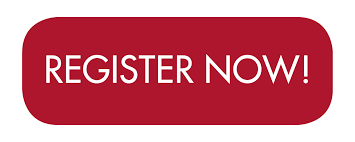 In our on-going efforts to improve postsecondary education, workforce development, and the lives of all Alabamians, the Alabama Commission on Higher Education (ACHE) has implemented a number of just-in-time initiatives and projects.  Those include (Re)Engage Alabama,  an initiative to bring together efforts around re-engaging adults to pursue baccalaureate degrees, Retain Alabama, an initiative to keep young talent in the state,  Recall Alabama, an initiative to entice graduates of our institutions who now reside in other states to return to Alabama for in-demand occupations, and the recently released Education and Workforce NEEDS INDEX, an online tool that brings together education, workforce, and population data for determining the greats needs in each region.
To make you better aware of these and other activities, ACHE is scheduling a series of sessions across the state to provide both detailed and up-to-date information about each activity.  Each session will be from 12:30 p.m. until 3:00 p.m. and include a complimentary lunch. Additionally, at the close of the each one, there  will be time for attendees to discuss their biggest regional challenges and how these initiatives might be of service to their communities. All key education and workforce stakeholders in Alabama are encouraged to attend.  To help us provide adequate seeing and refreshments, please register for this session today.
Location:
Troy University
600 University Avenue
Trojan Center
Troy, AL 36081
Building: The Trojan Center
The Trojan Center is in the top center of the map with Barnes and Noble (Map: Troy University).
Parking: There are several parking lots right around the Center. The ballroom, where the meeting will be held, is on the second floor of the building.
Parking Pass: Please print this parking pass, and put it in the driver's side window of your car:
 For more information about the ACHE meetings, contact Ron Leonard (ron.leonard@ache.edu).